A

Taxi Stockholm - Taxi Trails
People visiting Stockholm often end up on the common tourist trails. This summer we teamed up with Taxi Stockholm to help tourists discover the real Stockholm. We created a new type of tourist guide based on GPS-data from the millions of local taxi trips Taxi Stockholm makes every year –  which we mixed up with Google Maps – to get people to experience Stockholm as the locals do.
Just follow their tracks on www.taxitrails.se

Taxi Trails created a lot of buzz, where people praised the smartness of the idea in social and traditional media. More importantly, despite Stockholm having the hottest summer in years, sales increased by 6% during the campaign weeks. And suddenly many people started to look at Taxi Stockholm - a company that's been around since 1899 – as an innovator rather than a follower.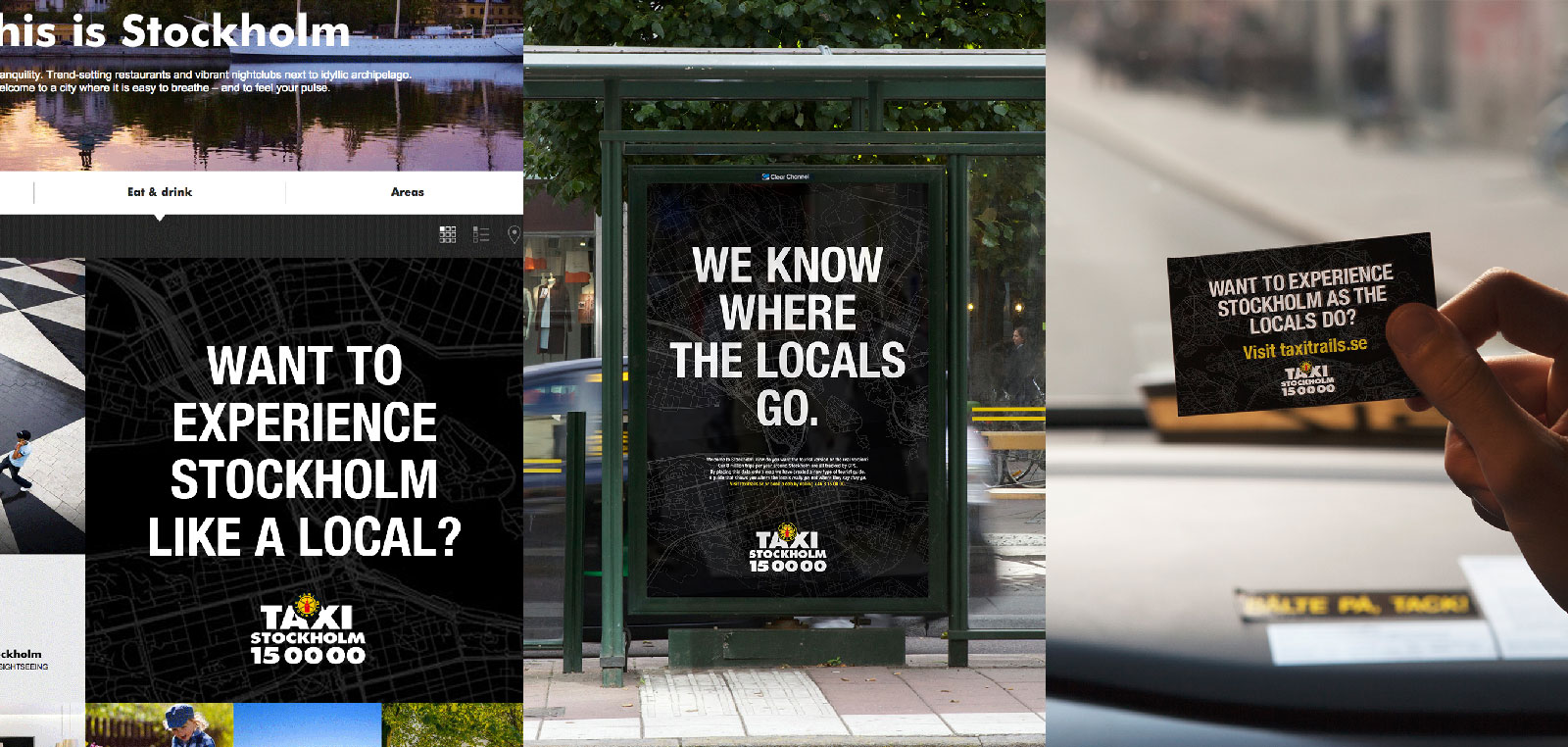 We created an integrated campaign where we reached tourists in Stockholm through outdoor ads, flyers in hotels and of course – in cabs. We also connected with travel and tourist sites through PR and advertising. The guide itself was available for desktop, tablet and mobile for maximum reach.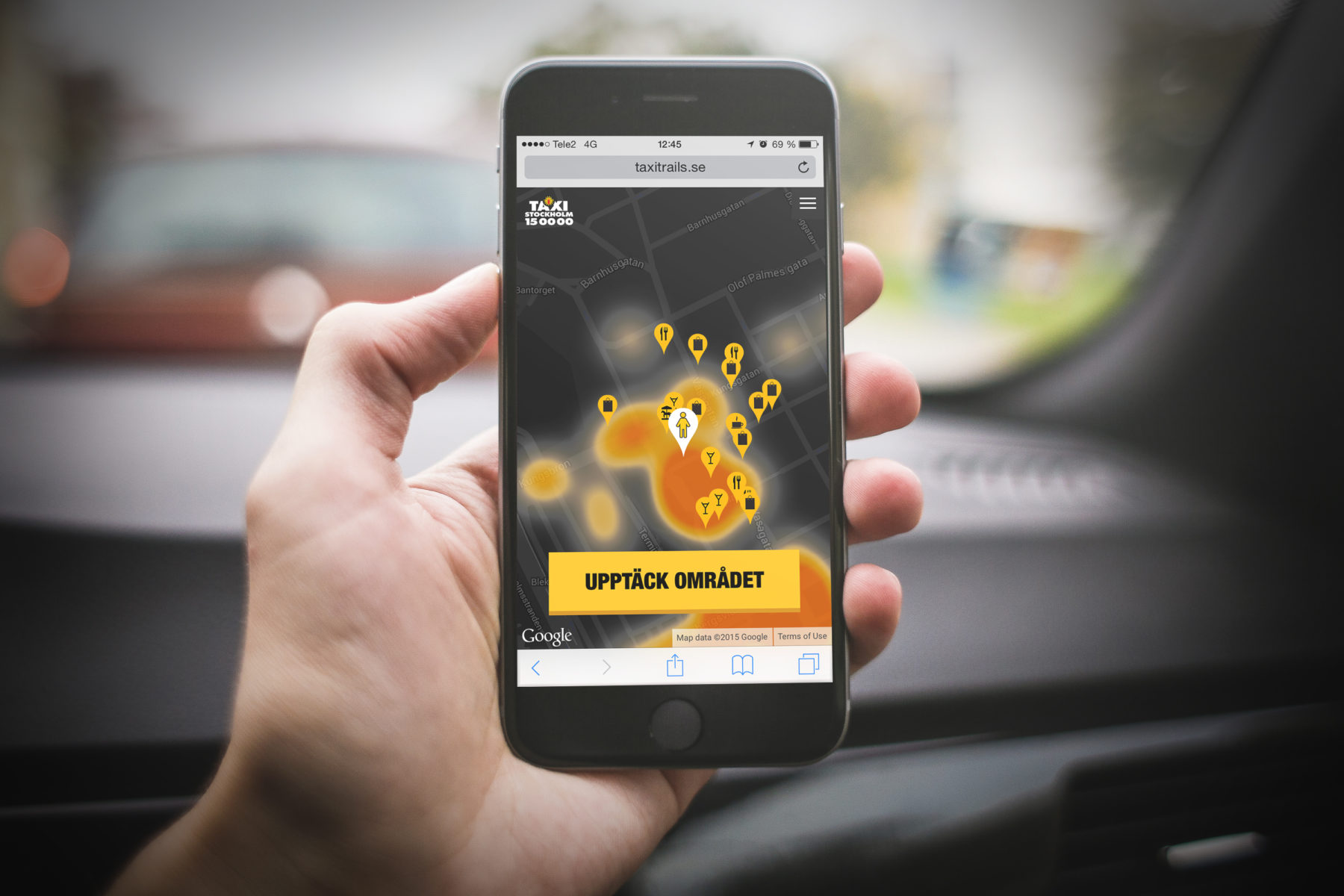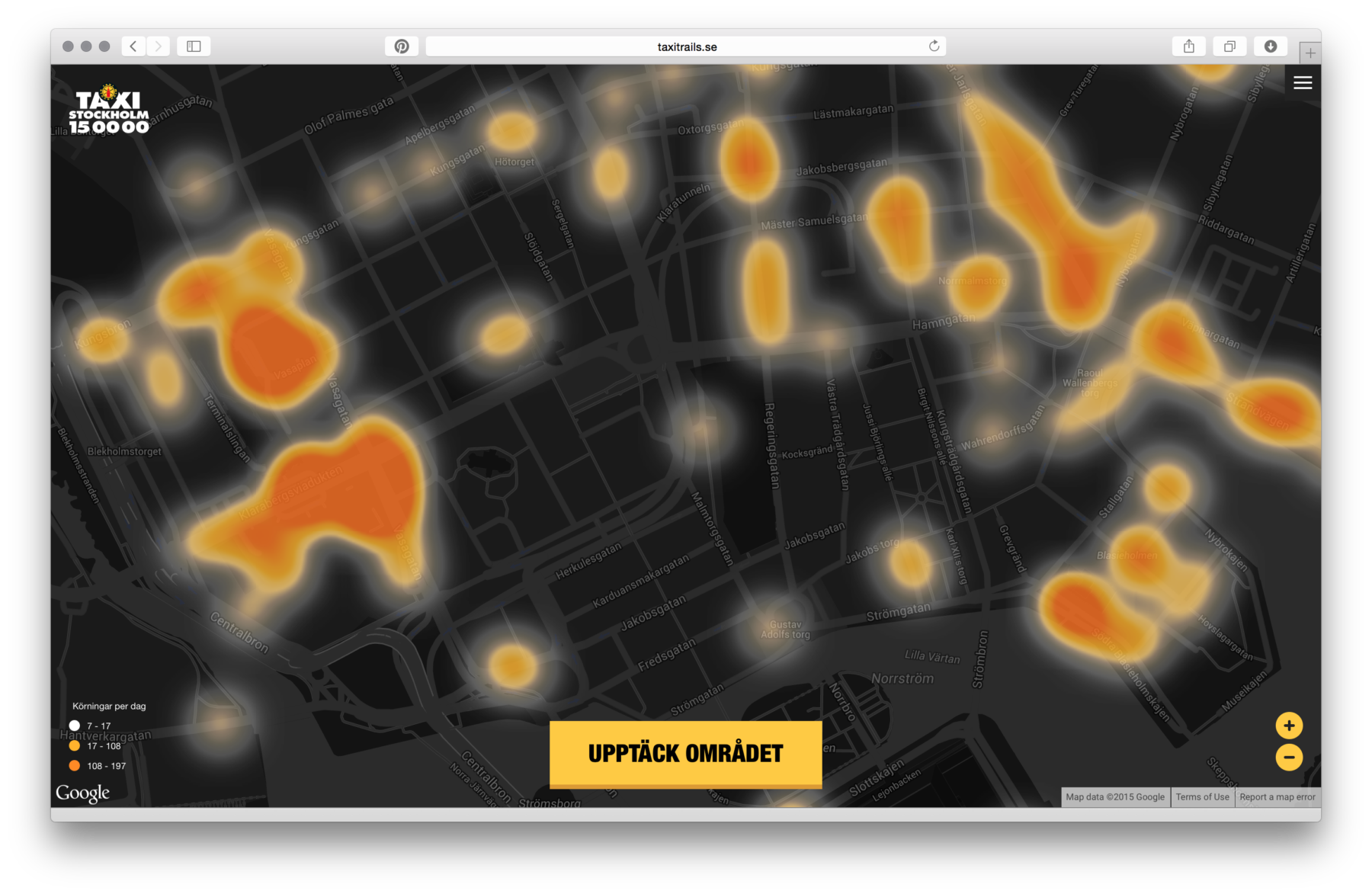 Work


Here is some of the work that we've done throughout the years, selected by Creative Director Frank Hollingworth.